Hukarere Girls' College Uniform: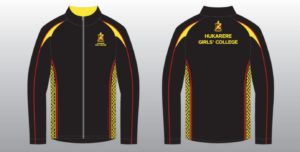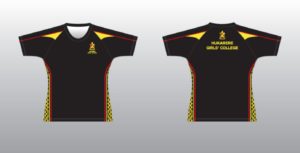 Our school uniform is one that we expect all girls to take pride in when at school, or representing Hukarere Girls' College. It has been designed with comfort in mind and is practical and hard-wearing.
Uniform items are to be paid before collection. Prices are subject to change without notice.
The preferred school shoe is a black slip-on shoe. These are to be worn with the No.2 uniform only.
A black court shoe with a 4-centimetre wedge heel must be worn with the No.1 uniform.
In the summer students are required to wear black roman sandals.
We do not supply shoes or sandals.
Please read the Uniform List below carefully for the required items for your daughter.
ITEM
PRICE (EACH)
NUMBER
Blazer
$160.00
1
Kilt
$87.00
1
Long Sleeve Shirt (Winter)
$30.50
2
Short-Sleeve Blouse (Summer)
$29.00
2
Red Vest (Winter)
$78.30
1
School Tie (Winter)
$20.00
1
Skin Coloured Stockings (Winter)
$10.00
3
Kilt Pin
$1.50
1
Total:
$495.80
ITEM
PRICE (EACH)
NUMBER
Grey Cardigan
$98.50
1
Maroon Skirt
$82.50
2
School Polo Shirt
$30.00
3
Black Coloured Stockings (Winter)
$10.00
3
Total:
$363.50
| ITEM | PRICE (EACH) | NUMBER |
| --- | --- | --- |
| PE Shorts | $27.00 | 1 |
| PE/House t-shirt | $24.00 | 1 |
| Total: | $52.00 | |
| ITEM | PRICE (EACH) | NUMBER |
| --- | --- | --- |
| Tracksuit Jacket | $95.00 | 1 |
| Tracksuit Pants | $70.00 | 1 |
| Total: | $205.00 | |