Statement from Board and Principal
The appointment of a Limited Statutory Manager (LSM) to Hukarere Girls' College by the Ministry of Education is welcomed by the school's Board of Trustees and the Principal.
The Ministry offered to support the Board at our last meeting, and we requested the assistance of a LSM. We look forward to working with the LSM Paul Howison.
We want to assure the whānau that this move is in the best interest of our Kura, which is a proud flagbearer of Māori and Anglican education. More details of this appointment can be found here.
It is Hukarere's time to forge ahead and the new leadership is determined to provide an education that upholds the special character – te mihingare – and gives our young ladies the opportunity to be better than the best.
It is an exciting time for Māoridom in every way. It's Hukarere's time!
Marguerite Paku                                                                     Shona West
Presiding Member                                                                  Principal
Board of Trustees                                                                    Hukarere Girls' College
Hukarere Girls's College
A message from the Principal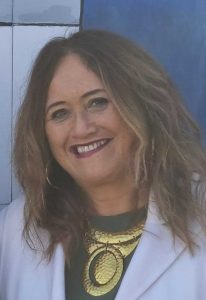 Tēnā Koutou e ngā kaipupuriwaka.
Welcome to Hukarere Girls' College. My name is Shona West. I am the new Principal of the College, having taken up the position in January 2021.
Hukarere Girls' was first opened in 1875 and the school has a rich tradition in the Anglican Church and Te Ao Māori. With a growing roll this year, we are determined to take the special character of the school back to its roots in the Church and our culture, so that we can move forward together.
We strive to uphold the Anglican values of Aroha, Kotahitanga, Manaakitanga, Tautoko, Whakapona and Whanaugatanga.
Our first goal of 2021 is to focus on learning and teaching, so that our young women get the best possible education available to them. The staff and I believe that this is important. We will be looking to make some changes in the classroom that prioritise learning and also reflect the values of the school.
While parents should expect changes this year, they can rest assured that everything will be done in the best interest of the young women and the school whānau will be part of this journey that we are embarking on.
If you would like to find out more about our school or how to enrol a student, please contact us on info@hukarere.school.nz or phone +64 6 835 8452.
Kia u ki te pai!
Naku nei
Shona West
Principal
Hukarere Girls' College